Cardiac Arrest is a life threatening event
Each year in Canada, there are over 30,000 people who collapse from cardiac arrest. Sudden cardiac arrest happens when the heart suddenly and unexpectedly stops beating, reducing blood flow to the brain and other vital organs.
This life threatening event is treated by paramedics with cardiopulmonary resuscitation (CPR), defibrillator shocks and drugs, including the routine use of epinephrine (adrenaline). Epinephrine can help reverse cardiac arrest by increasing blood flow to the heart and other organs. Paramedics in Canada give 1mg of epinephrine every 3 to 5 minutes which is the usual practice or 'standard dose'. Although the standard dose of epinephrine can help restart the heart in the short-term, many patients do not survive due to irreversible brain injury and brain death.
Despite decades of use, there is limited proof that the standard dose of epinephrine is effective at improving long-term outcomes. There is some research to suggest that a lower dose of epinephrine may lead to better outcomes, but more studies are needed to determine this.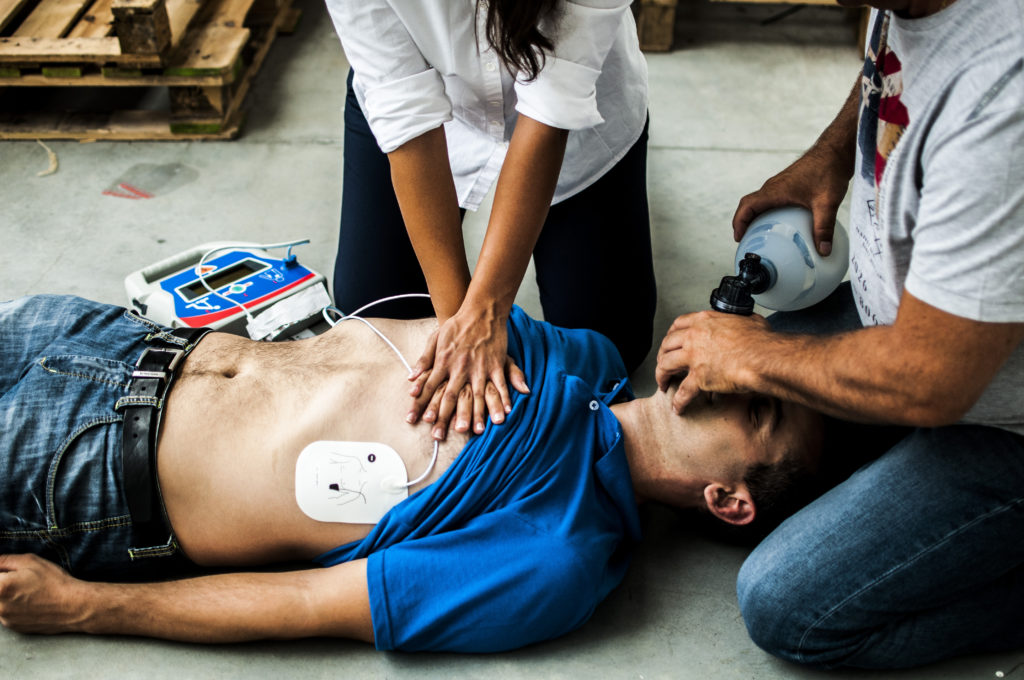 The objective
The objective of the EpiDOSE clinical trial is to test how effective a lower dose of epinephrine is (up to 2mg total) compared to the current standard dose of epinephrine (up to 6mg total) during CPR in adults who experience an out-of-hospital cardiac arrest. The study will involve Emergency Medical Service agencies in British Colombia, Ontario and Saskatchewan.
EpiDOSE will be the first clinical trial to test the effects of a low total dose of epinephrine compared to the current standard during cardiac arrest resuscitation. Results from this research may change cardiac arrest treatment in Canada and worldwide.
Study Participation
This trial includes adults, aged 18 years and older, who experience an out-of-hospital cardiac arrest from abnormal heart rhythms of ventricular fibrillation and pulseless ventricular tachycardia in areas serviced by participating Emergency Medical Service agencies.
If you or your loved one was enrolled in EpiDOSE visit here.